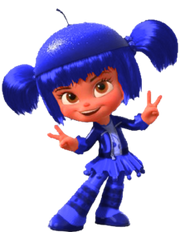 Monster High Vs Bratzillaz XD AKA Holly,is the founder of Sugar Rush kingdom Wiki.
About the founder
She made Sugar Rush kingdom Wiki,in the begining of May 2013,and it has gotten very active,and has many users.
About her avatar
The founder's avatar is of Citrusella Flugpucker a recolour from Sugar Rush showing she loves Sugar Rush.